The modified HAAS is based on the indications of Dr. Jean-Noël Lavallée, from the International Dental Institute. This appliance exerts even pressure on the bone part of the upper maxillary and on the posterior teeth. Acrylic pads are fitted on the teeth to create more space for the occlusion without any adverse effects on the lower maxillary. A brightly-coloured arrow is embedded in each appliance. The palatal part of these appliances is coated in acrylic. Therefore, it is simpler to determine the direction of activation after placement of the appliance.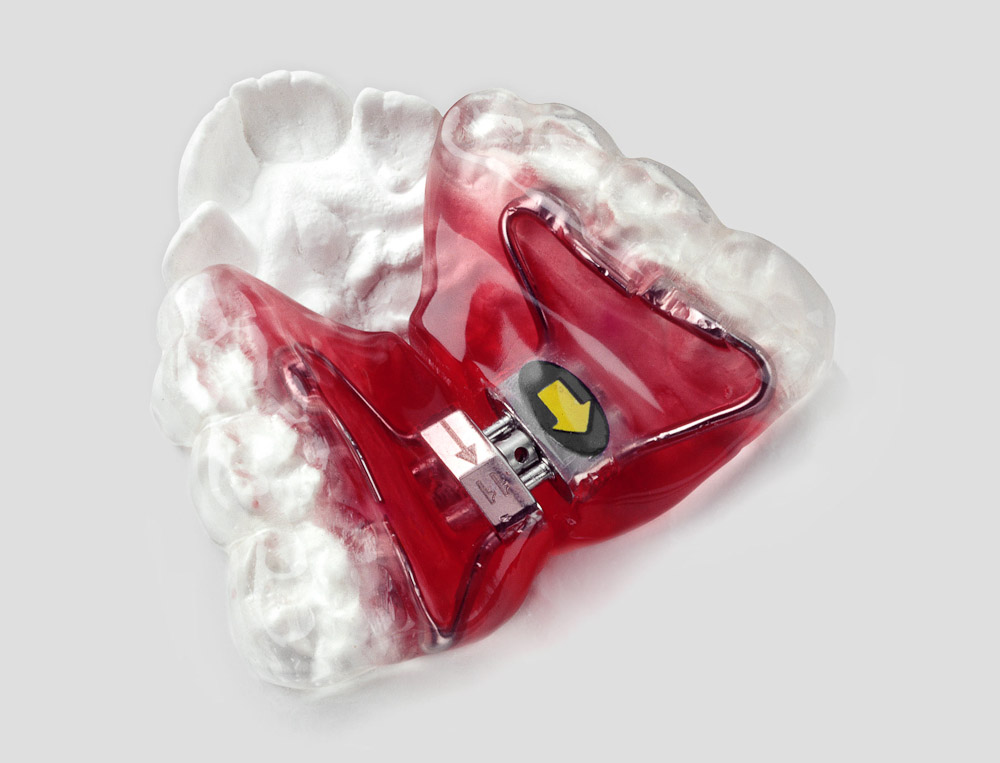 Material required for manufacturing
– Upper stone model
– Lower stone model
– Articulated wax with 2 mm space between the molars


Available colors
Patients may choose the colour of their appliances. Regular acrylic is then replaced with coloured acrylic. One to three colours may also be chosen per appliance. These options actually encourage children to cooperate closely during orthodontic treatment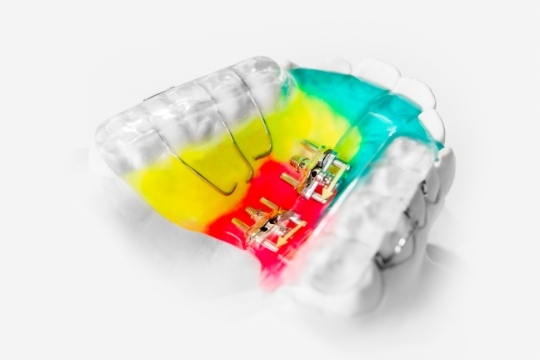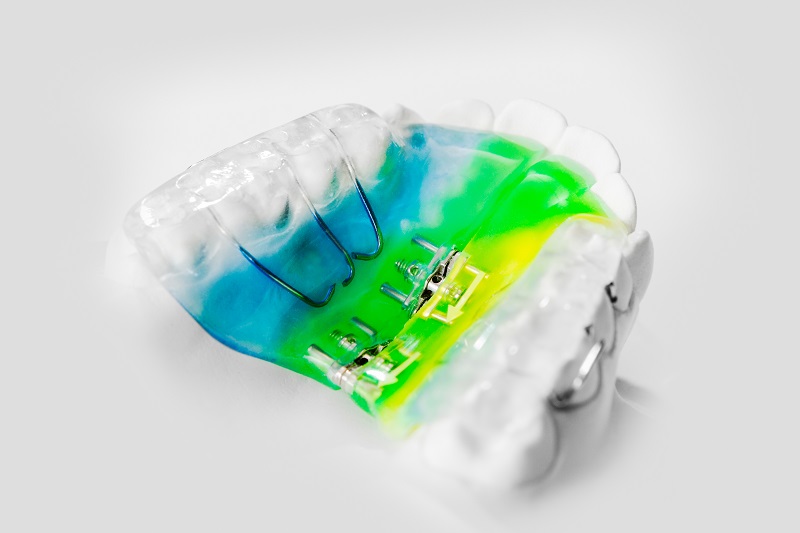 Would you like to receive the colors display?