– Distalizes molars without any tipping – Can be fitted in either the early or later stages of fixed orthodontic treatment – Does not require patient cooperation – Reduces chair time The DNT appliance provides up to 8mm molar distalization without the need for reactivation, thus reducing patient chair time and manipulations. By applying its 200g per tooth force at the resistance point of a tooth, the appliance distalizes without tipping. A screw can be added for slow, rapid or semi-rapid expansion. The DNT appliance can be used together with orthodontic brackets, whether in the early or later stages of treatment. It can be transformed into a Nance button, which serves as a maintenance appliance and as an anchorage point for distalizing premolars.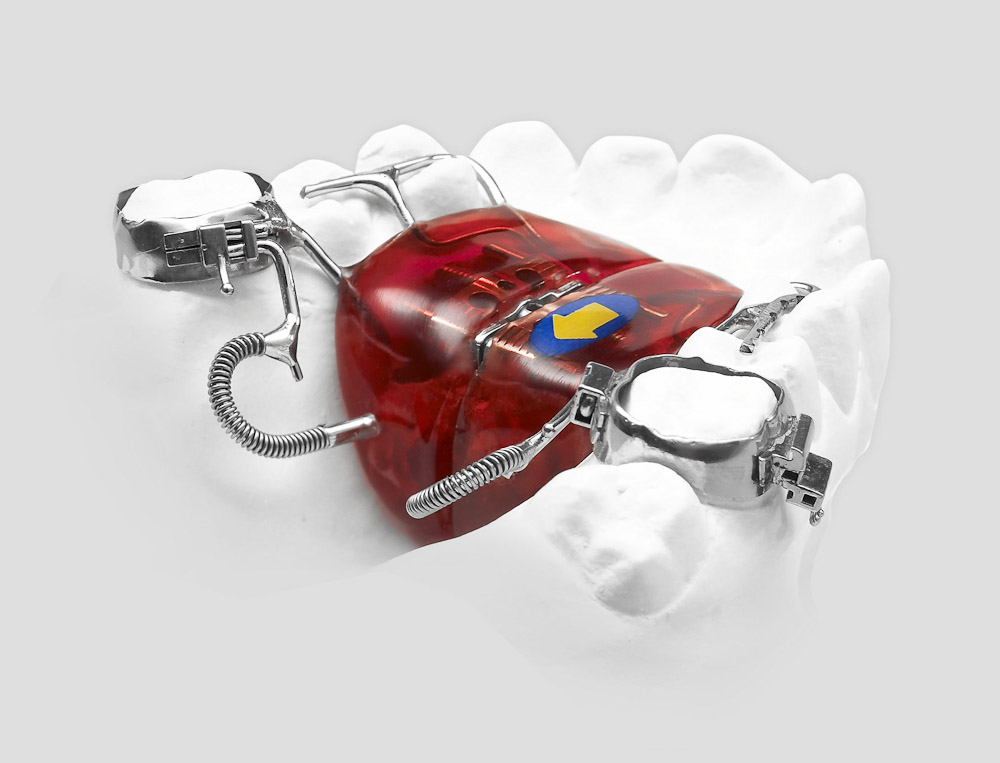 Material required for manufacturing
– Upper stone model
– Lower stone model
– Wax bite in c.o.


Available colors
Patients may choose the colour of their appliances. Regular acrylic is then replaced with coloured acrylic. One to three colours may also be chosen per appliance. These options actually encourage children to cooperate closely during orthodontic treatment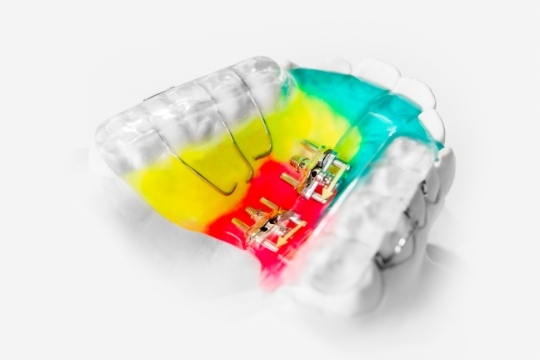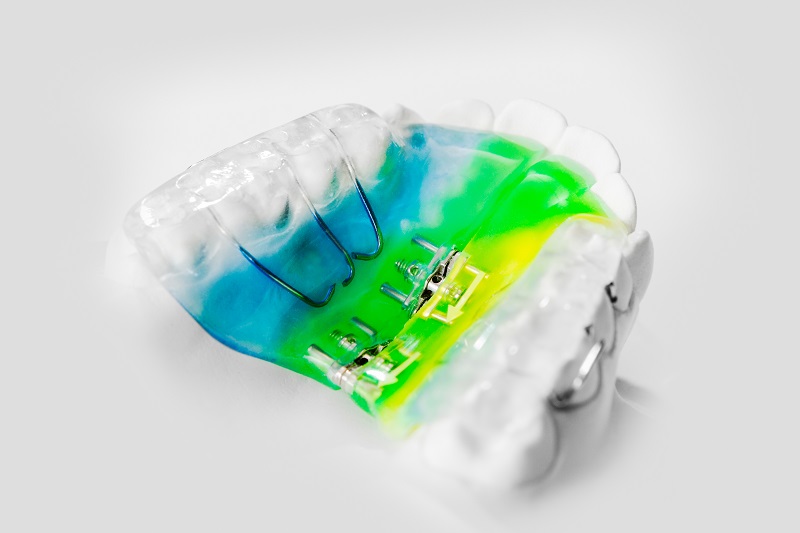 Would you like to receive the colors display?