Dr. Hilgers gave his name to the orthodontic appliance he designed in California at the end of the '80s. Fixed and providing rapid or semi-rapid expansion, the Hilgers enables rotation of the first permanent molars. The appliance is a large acrylic piece fitted with an expansion screw and two horizontal stainless steel loops that are soldered to the bands previously adjusted to the first permanent molars. Triple tubes can be added to the bands to be used in combination with an overall fixed orthodontic treatment.
The Hilgers is generally used to create expansion before proceeding with a complete fixed orthodontic treatment. Once the appliance is bonded, patients must wait a minimum of five days before adjusting the screw in order to minimize discomfort and pressure exerted on soft tissues. Ideally, the screw must be activated by giving it a full turn each day. It should be added that to maintain obtained expansion, the appliance must be kept on permanently for a period of three months. For the description of the Hilgers, we referred to the August 1991 issue of the Journal of Clinical Orthodontics, Vol. XXX, n°4, pp. 491-497. If you wish to consult this article, please contact our laboratory.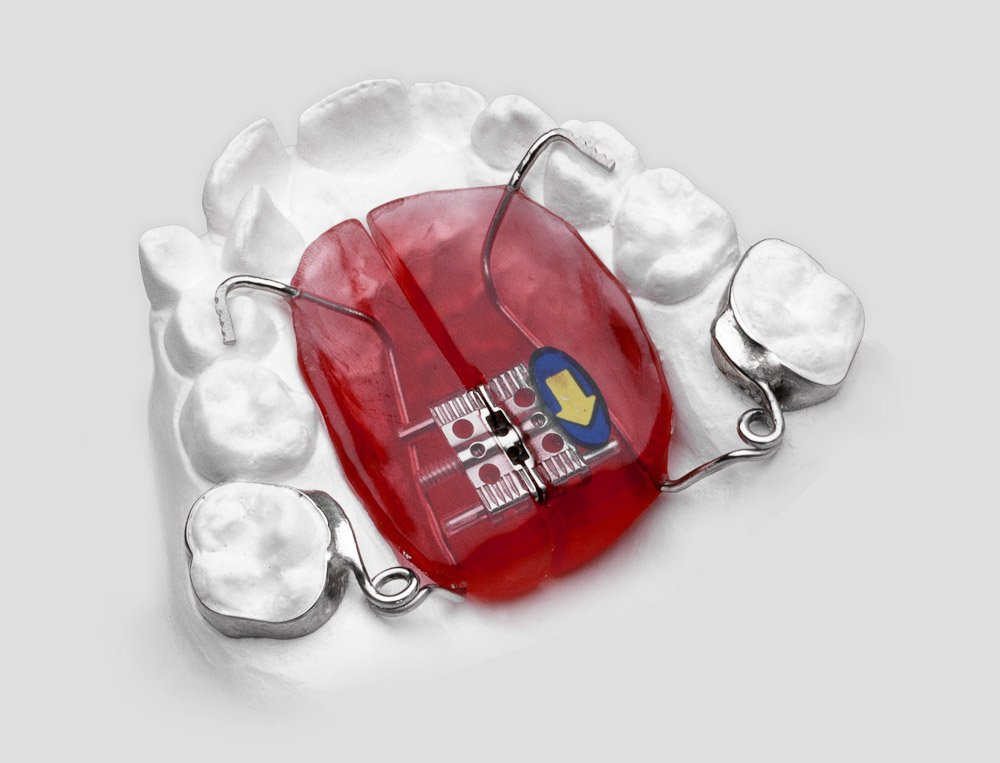 Material required for manufacturing
– Upper stone model
– Lower stone model
– Wax bite in c.o.


Available colors
Patients may choose the colour of their appliances. Regular acrylic is then replaced with coloured acrylic. One to three colours may also be chosen per appliance. These options actually encourage children to cooperate closely during orthodontic treatment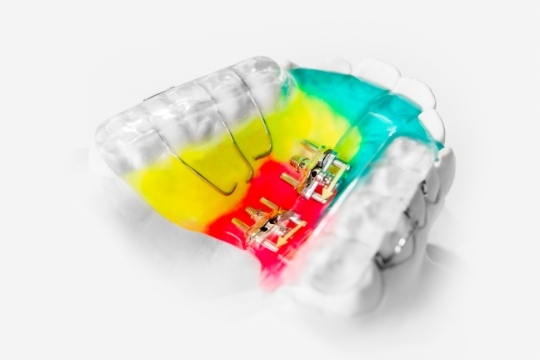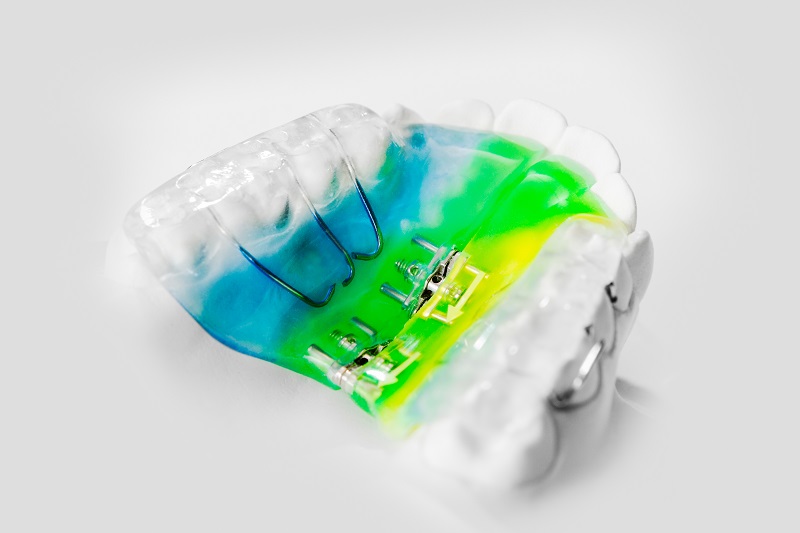 Would you like to receive the colors display?