Built on the upper or lower jaw, the 3a3 Bond-a-Braid is our top of the line retaining wire for long-term retention.
This flat wire is stranded and flattened, making it as flexible as a regular stranded wire. However, it is twice thinner in width, which makes it that much more comfortable.
This wire is delivered passive, 100 % adjusted to its transfer matrix. The anchoring composite is added on the patient's teeth. The wire is then cut at the canines' distal and the matrix is discarded. To finish, some composite may be added to soften the extremities.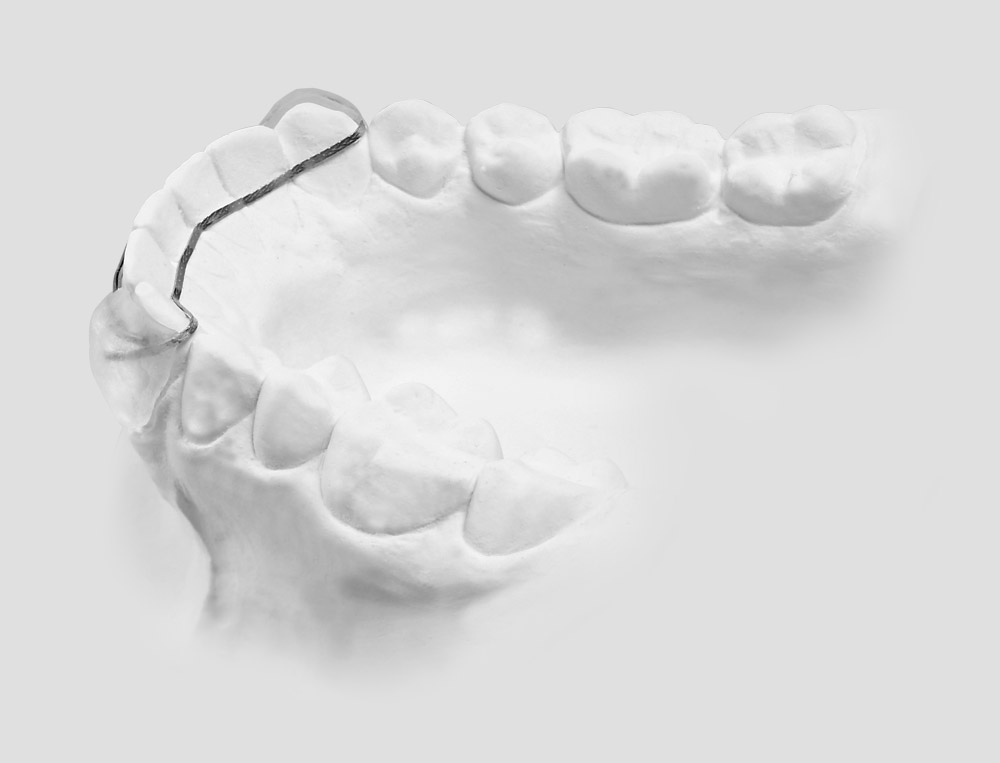 Material required for manufacturing
– Lower and / or higher stone model

All rights reserved © Laboratoire Bellomo & Lambert 2019 | Web Design by Virus Media