The Tooth Aligner is a retainer that can be used to provide minor corrections to relapsed incisors. For this type of correction, the appliance is fabricated from the stone model on which the incisors have previously been separated, then replaced in their positions. Therefore, when patients wear their tooth aligner, the acrylic exerts pressure on the teeth, stimulating them to resume their proper positions. It should be noted that this appliance can also be used by patients who have never had orthodontic treatment. However, in as much as the teeth of these patients are not as mobile as those of patients who have already been treated, crowding to be corrected must be minor.
Moreover, correction movements are more difficult to obtain and can be more painful for patients. When dental corrections are major and retention must be increased, acrylic lingual extensions fitted with Adam clasps are added to the appliance. Furthermore, in order to make treatment less painful, the acrylic lingual part can be made more flexible with added springs.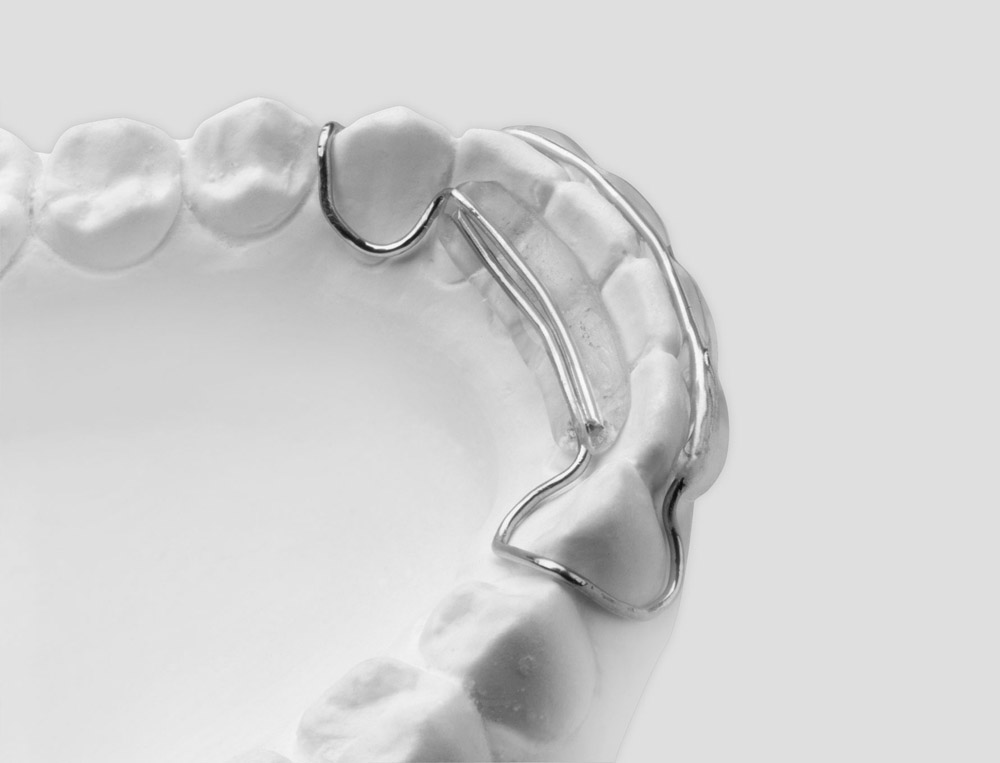 Material required for manufacturing
– Upper stone model
– Lower stone model
– Wax bite in c.o.