For the past few years, modifications have been made to the Bionator according to Dr. Balters' design. It is now a monobloc-type mandibular advancement appliance, quite appreciated by patients who see their profiles improve right after placement of the appliance.

A long acrylic splint covering the buccal surface of lower incisors and long lingual extensions prevent these teeth from tipping. Using a 0.043" stainless steel labial wire reduces risks of breaking, translating into a 50% reduction of repairs to this appliance at our laboratory.

The Bionator can be modified to afford numerous dental and skeletal modifications. According to Dr. Balters, lip seal, proper position of the tongue to the palate during deglutition and Class II corrections are the main purposes of this appliance. The Bionator also imparts a harmonious overall appearance to the cheeks, tongue and teeth. Moreover, the Bionator can distalize the upper maxillary, like all the other functional appliances.

The proper appliance for each treatment plan may be chosen among five types of Bionators.

The second stage of treatment was carried out with fixed orthodontic brackets.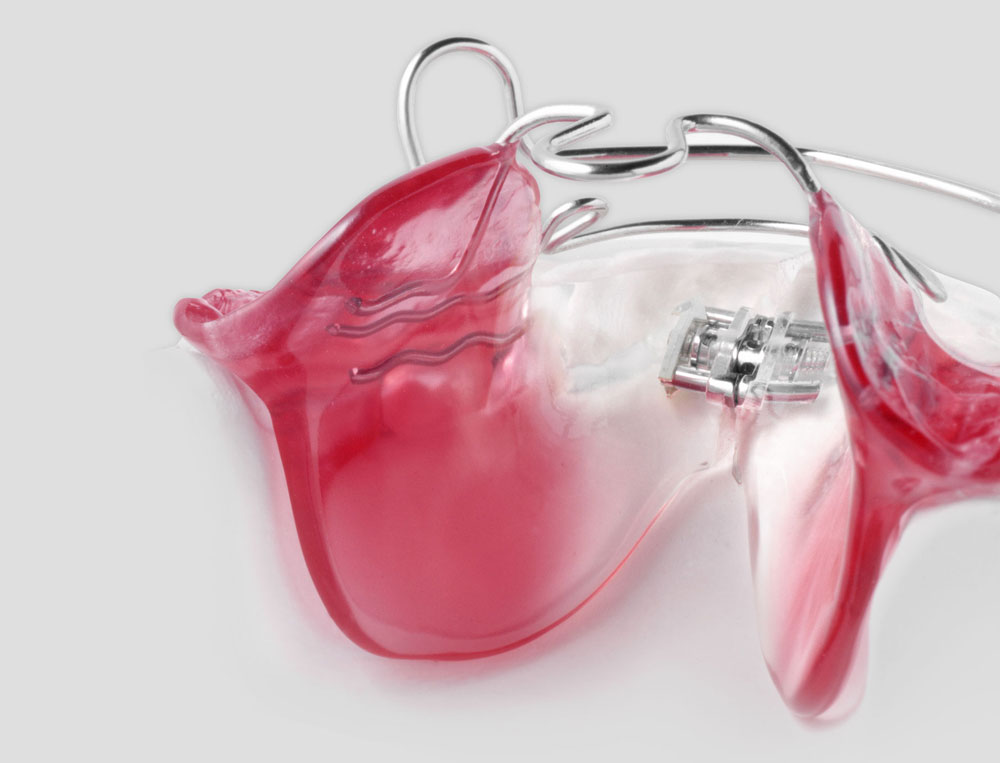 Material required for manufacturing
– Upper stone model
– Lower stone model
– Articulated protrusion wax
– Max 8mm mandibular advancement
– Minimum of 2mm of space between the incisors

All rights reserved © Laboratoire Bellomo & Lambert 2019 | Web Design by Virus Media