The wires of Adam clasps cause discomfort to patients whose occlusion is quite tight. Indeed, patients chew not with their teeth but on their retainer wires. In order to address this problem, the Adam clasp is replaced with a circular clasp. Because of this type of clasp, the Hawley appliance takes on its Wrap Around designation. The circular clasp extends along the distal surface of the last molars, where there is usually little occlusal contact. It should be said that a C-clasp also provides similar results.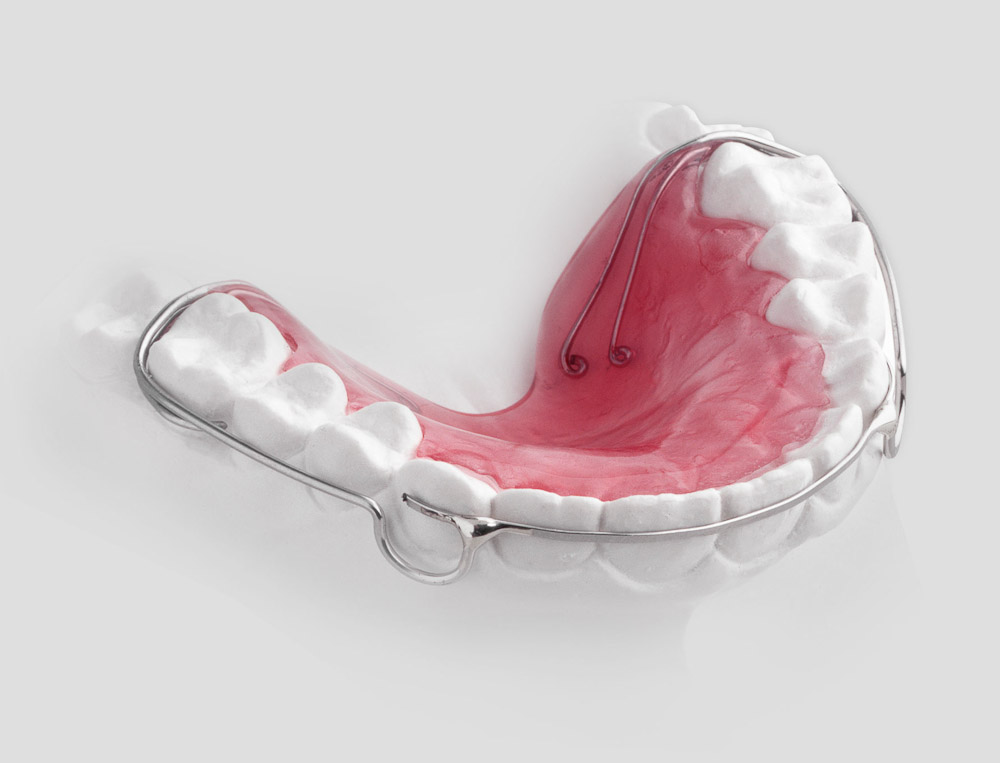 Material required for manufacturing
– Upper stone model
– Lower stone model
– Wax bite in c.o.


Available colors
Patients may choose the colour of their appliances. Regular acrylic is then replaced with coloured acrylic. One to three colours may also be chosen per appliance. These options actually encourage children to cooperate closely during orthodontic treatment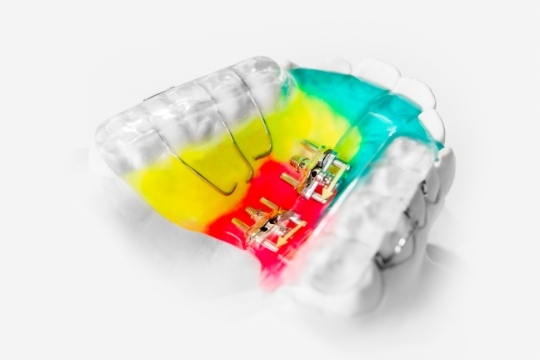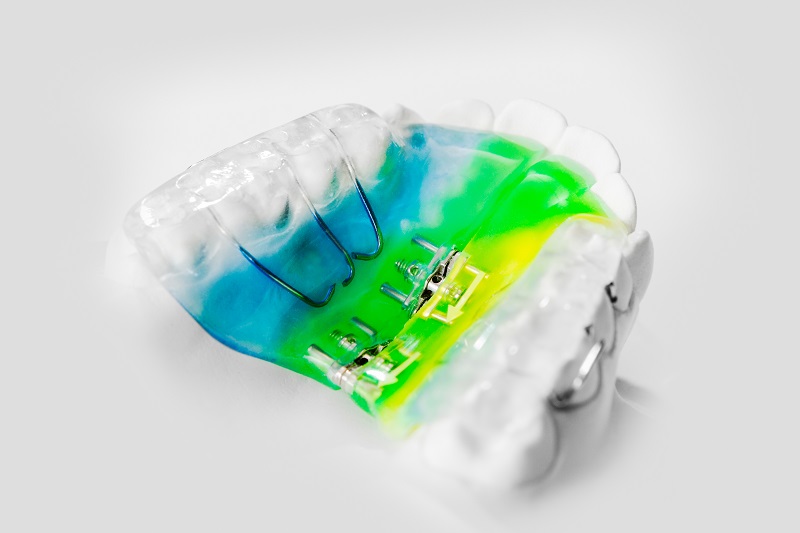 Would you like to receive the colors display?