Retention Classe III Bio-Frankle
Not unlike the Frankle 3, the Bio-Frankle prevents the mandible from developing while encouraging the growth of the upper maxilla. It is often used for retention treatment on patients with maxillary endognathia.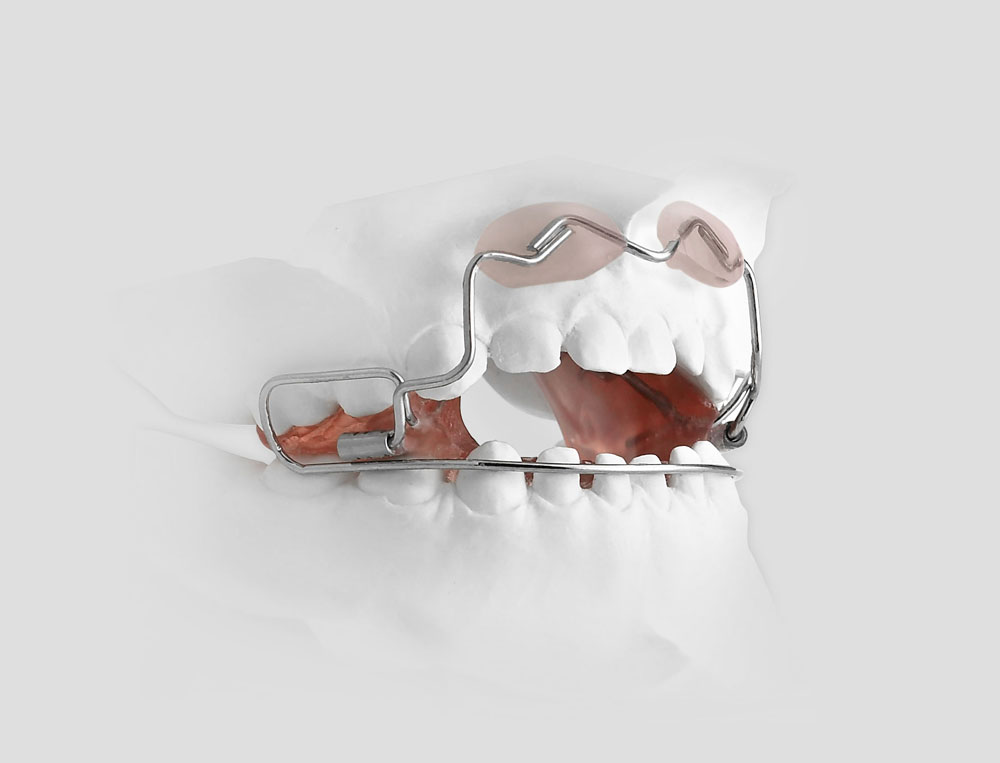 Material required for manufacturing
– Upper stone model with good definition of mucosal folds
– Lower stone model
– Articulated wax with 2 mm space between the molars and maximum retrognathia


Available colors
Patients may choose the colour of their appliances. Regular acrylic is then replaced with coloured acrylic. One to three colours may also be chosen per appliance. These options actually encourage children to cooperate closely during orthodontic treatment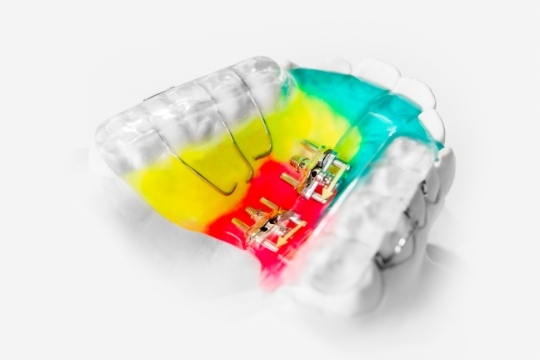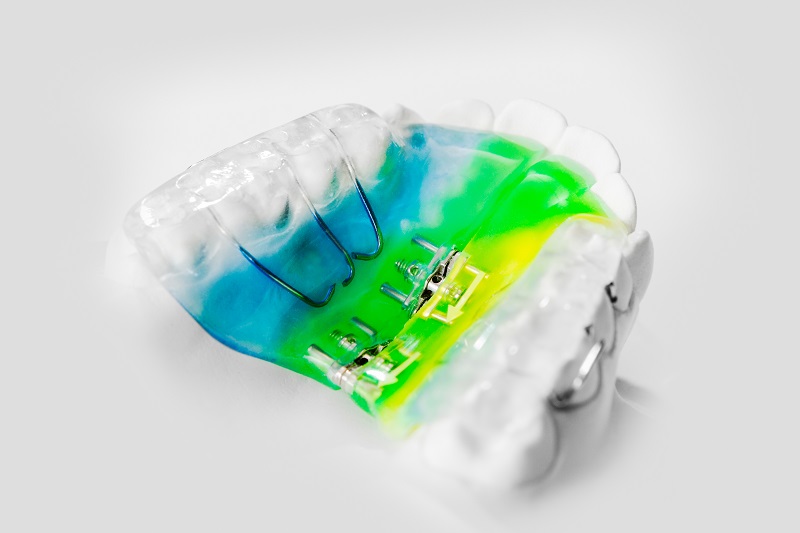 Would you like to receive the colors display?