Studies have shown that the habit of thumb sucking may have a negative impact on the growth and orientation of a child's dentition. Since the tongue is positioned under the thumb when sucking, the growth of the maxillary and the mandible has a tendency to evolve in an abnormally anterior fashion, and in a protrusive direction. Upper jaw bone teeth can become excessively inclined and protrusive, while lower jaw bone teeth often become inclined in a lingual direction.

The habit of thumb sucking also has a tendency to produce constriction at the level of the upper maxillary, especially in the area of the primary canines. A crossed occlusion can develop when the pressure exercised by the cheek muscles is not balanced by pressure from the tongue muscles. A permanent skeletal asymmetry can develop if the situation is not corrected.

The Bluegrass appliance removes the sensation of suction and the pleasure felt when a child is sucking its thumb by pressing it against the palate. In 50 % of cases, the bad habit is corrected instantly. However, the appliance must remain in the mouth for a period of three months.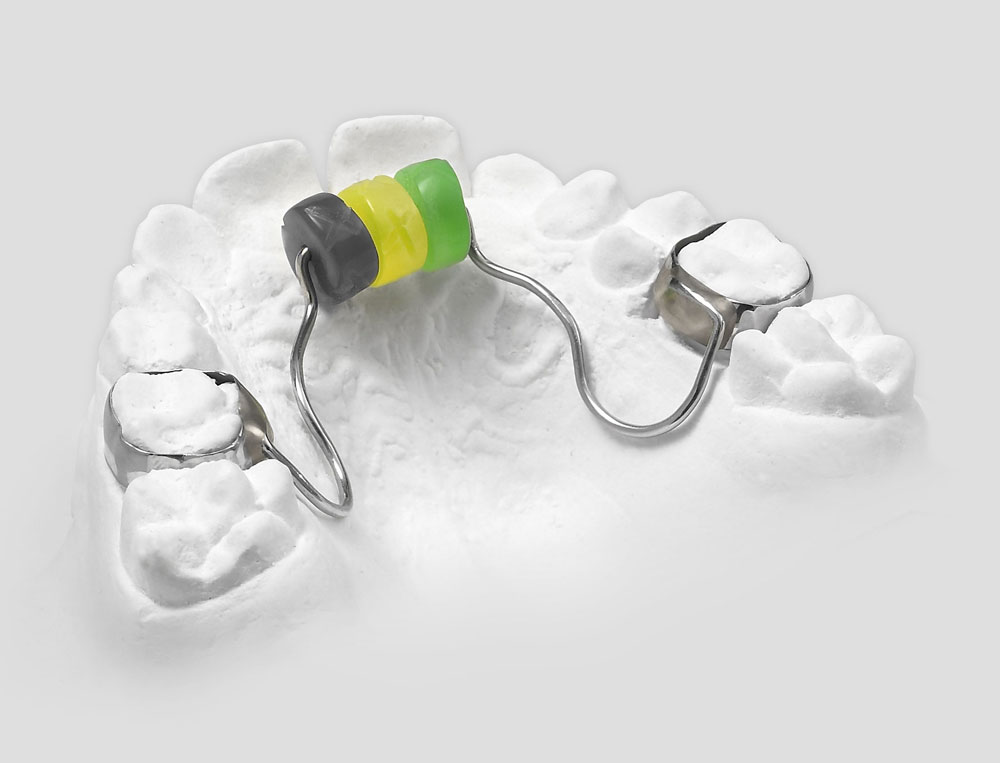 Material required for manufacturing
– Upper stone model
– Lower stone model
– Wax bite in c.o.

All rights reserved © Laboratoire Bellomo & Lambert 2019 | Web Design by Virus Media