Two basic materials are used in the fabrication of the occlusal splint on shell: prosthetic acrylic is added on to a post orthodontic retainer shell for a perfect blend of both materials.

This occlusal splint provides excellent retention. Acrylic is used in a lesser quantity than what is normally used, which allows for greater comfort. As with the balanced occlusal splint, the occlusion can be adjusted to your specifications: posterior disclusion of the protrusion; complete disclusion in the instance of laterality on the canines; or other adjustment parameters.

According to a patient's preferences, these splints can be fabricated to be fixed either to the maxillary or mandible.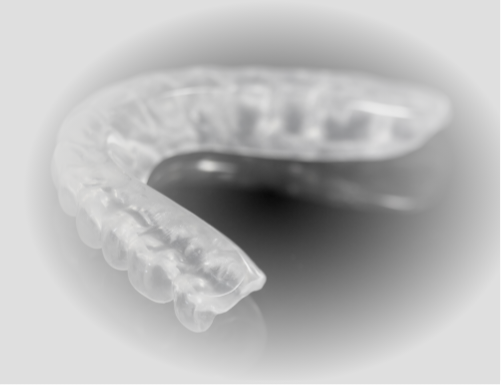 Material required for manufacturing
– Upper stone model
– Lower stone model
– Articulated wax with 2mm of space between the molars

All rights reserved © Laboratoire Bellomo & Lambert 2019 | Web Design by Virus Media