Lower three-screw sagittal
In as much as the roots of molars are strongly anchored, the lower Sagittal is more efficient when a lip bumper is added. However, in order to obtain the best results during distalization of the first anterior molars, it is better to extract the second molars. If these teeth are not yet grown, it must be ensured that they are not impacted during treatment. Note that acrylic pads are seldom fitted on lower expansion appliances.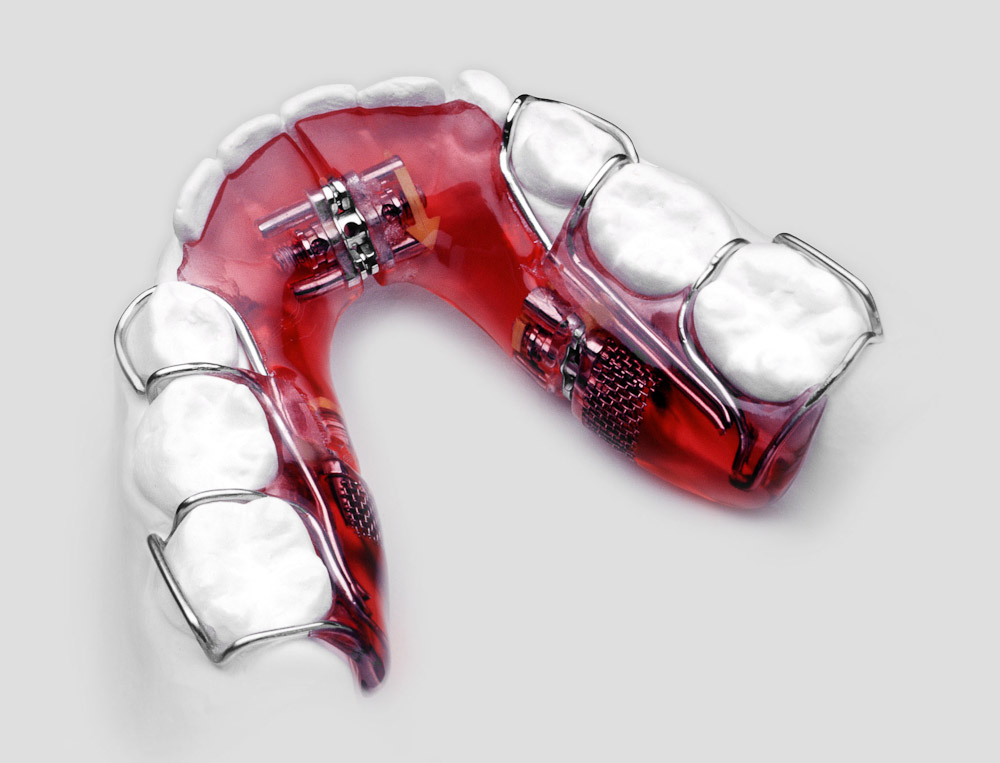 Material required for manufacturing
– Upper stone model
– Lower stone model
– Wax bite in c.o.


Available colors
Patients may choose the colour of their appliances. Regular acrylic is then replaced with coloured acrylic. One to three colours may also be chosen per appliance. These options actually encourage children to cooperate closely during orthodontic treatment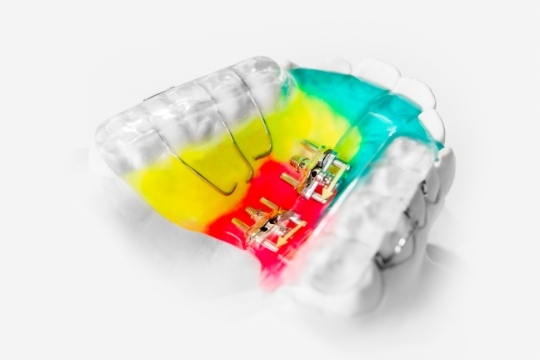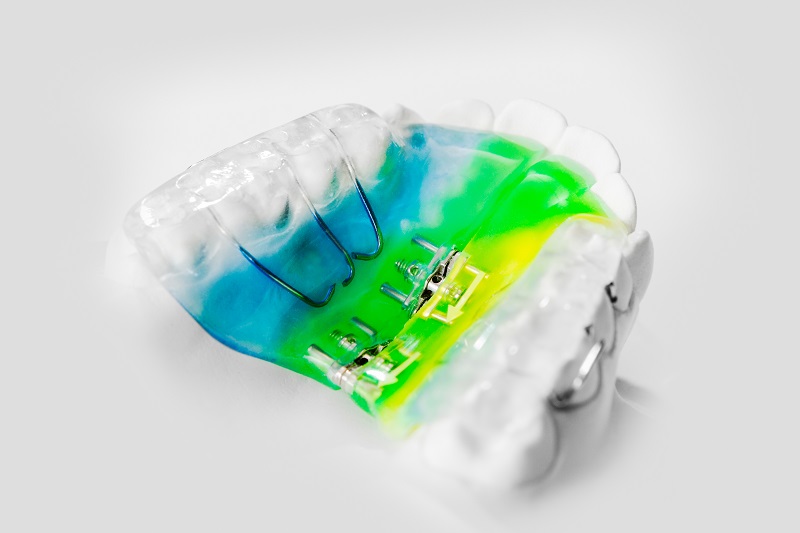 Would you like to receive the colors display?