The Rick-a-nator is a fixed or fixed/removable appliance comprised of an acrylic anterior inclined plane linked by 0.036" wires to two bands that are fixed on the first permanent molars. Wearing the appliance provides mandibular advancement, which corrects a Class II case to a skeletal Class I. Moreover, used in conjunction with fixed orthodontic brackets, it enables simultaneous correction of dental and skeletal alignments. Because of the inclined plane, there is no contact between the upper and lower posterior teeth, enabling the occlusion to open up. With the wires, the Rick-a-nator provides expansion or constriction around the molars. Correction of Class II Division II cases can be facilitated by adding anterior lingual springs to the appliance. Moreover, lateral arms added parallel to the wires can increase expansion around the premolars.
Because patients can not remove their appliances, each month dentists must monitor the progression of mandibular advancement. Dentists must also clean the soft tissues and make sure that patients replace their mandible appliance correctly, meaning following the inclined plane. Incidentally, adding occlusal rests to the first and second premolars strengthens the appliance and lowers risks of breakage.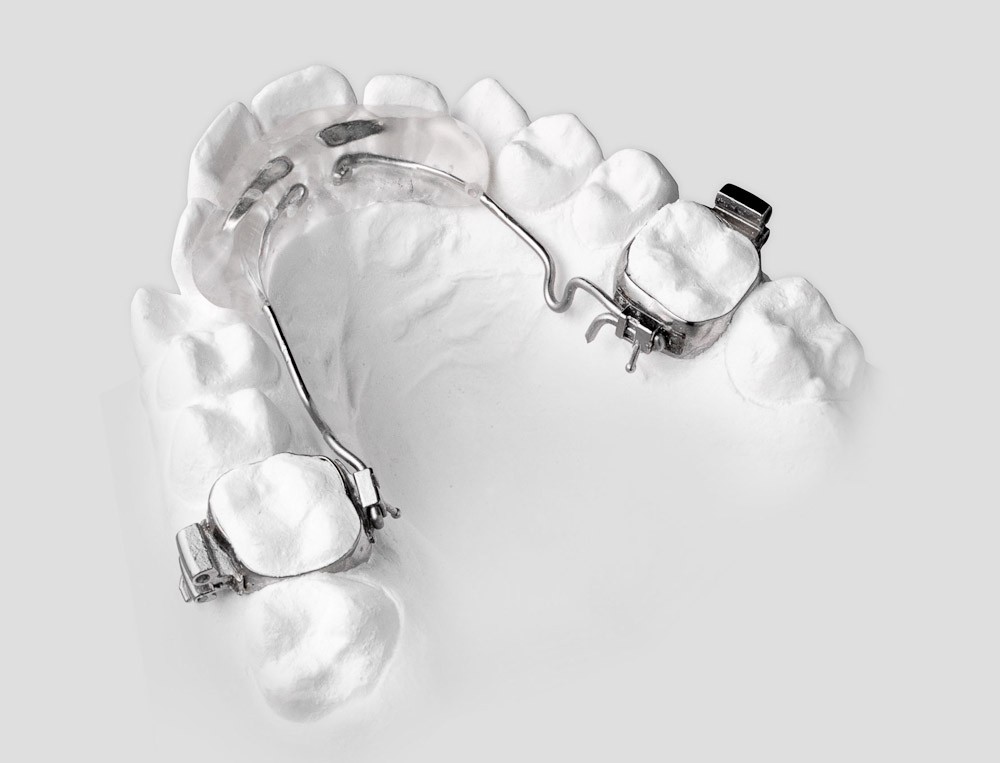 Material required for manufacturing
– Lower or higher stone model
– Lower stone model
– Wax bite in c.o.