William Clark, an English orthodontist, is said to be the inventor of the Twin Block. His removable mandibular advancement design was imported to North America at the end of the '80s. The fixed version of the Twin Block is fitted on eight bands. This appliance comprises splints that adapt on the lower and upper arches and on which occlusal pads are fitted with a 70° inclined plane. Located on the premolars, these pads coax the mandible to protrude forward. Selective grinding of the occlusal pads enables lower posterior teeth to erupt, thus reducing the vertical overbite. The Twin Block is comfortable to wear and patient friendly. Smaller than other functional appliances, it works faster because it can be worn on a permanent basis. It has the advantage of enabling the mandible to advance without, however, preventing lateral movements. The appliance makes it easier for patients to speak.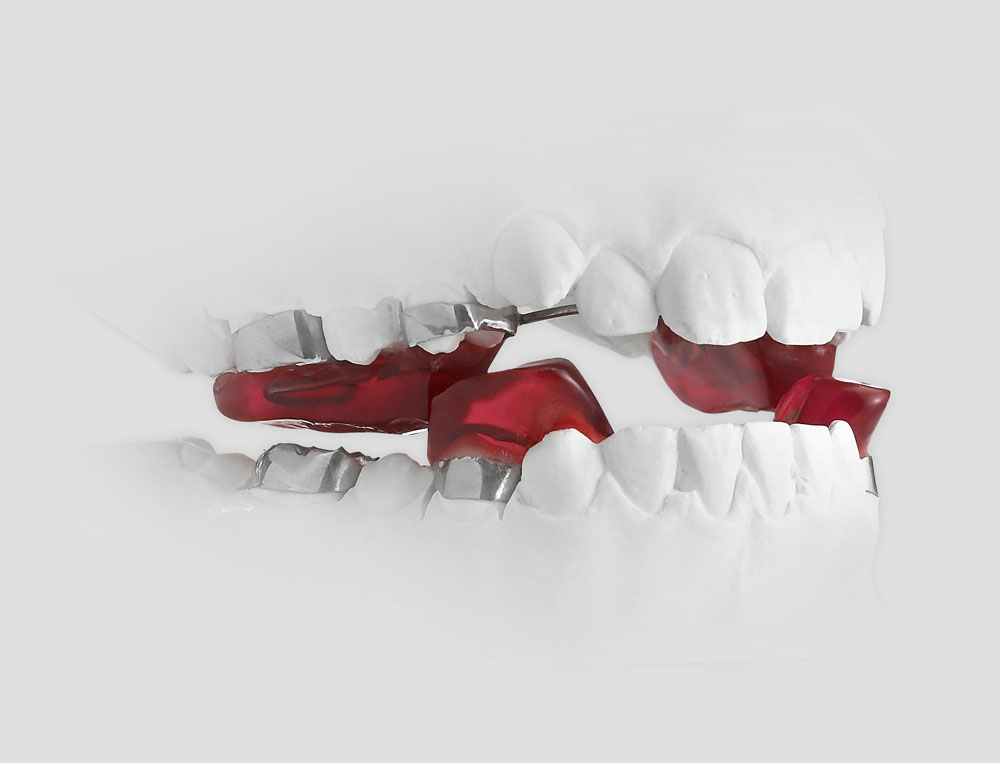 Material required for manufacturing
– Upper stone model
– Lower stone model
– For more precision, it is better to provide your rings
– Articulated protrusion wax
– Maximum of 8mm mandibular advancement...
– Minimum of 5mm of space between the molars...