The Pendulum, also designed by Dr. Hilgers in the early '90s, is recommended for patients with a Class II dental malocclusion. This fixed appliance provides expansion of the upper maxillary and distalization of the upper molars. Like the Hilgers, it is a large acrylic piece fitted with an expansion screw and occlusal rests on the premolars and/or on the primary molars. It is also fitted with two springs that insert into the lingual attachments, on the bands of the permanent molars. Activating these springs allows distalization of the molars. It should be noted that the wire utilized for their fabrication is the TMA.036".
The bands must be bonded and the metal rests of the appliance must be bonded onto the fossa of either the premolars or primary molars. Unlike the Saggital (In the section on removable expansion appliances), the Pendulum can be used for less cooperative patients who are not very motivated to undergo treatment. Indeed, patients need only give the expansion screw a full turn once every day. In most Class II malocclusion cases, six to eight activations are sufficient.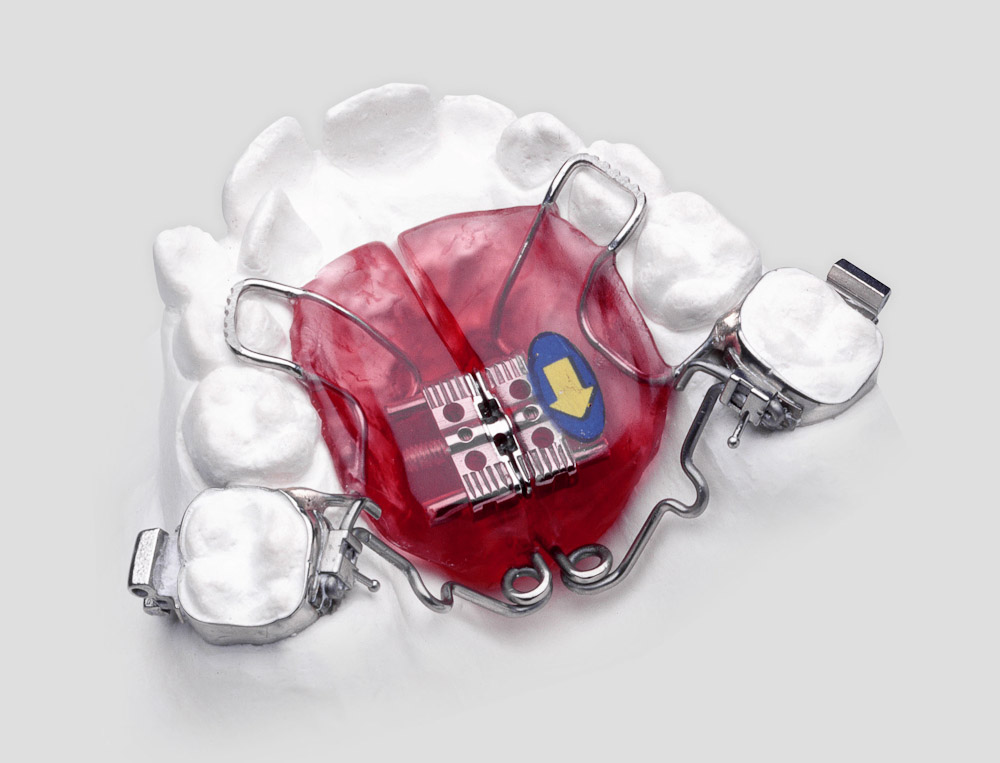 Material required for manufacturing
– Upper stone model
– Lower stone model
– Wax bite in c.o.


Available colors
Patients may choose the colour of their appliances. Regular acrylic is then replaced with coloured acrylic. One to three colours may also be chosen per appliance. These options actually encourage children to cooperate closely during orthodontic treatment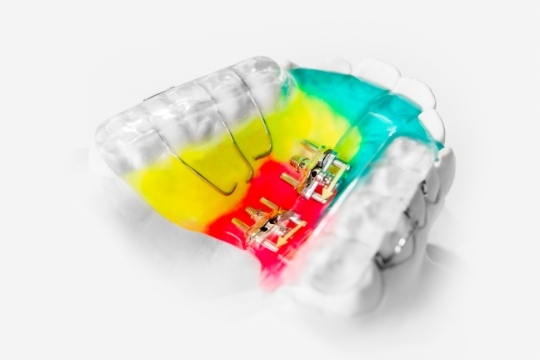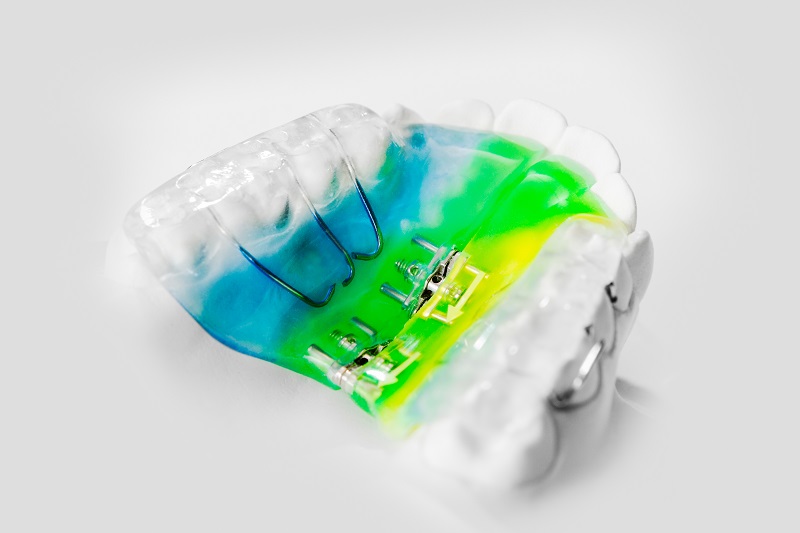 Would you like to receive the colors display?