The screw that activates the Hyrax is durable because it needs to be firmly fitted on the lingual part of the bands, which are previously adjusted to the first permanent molars and premolars.

As shown, extensions are added to the lingual surface of the permanent second molars and of the cuspids. In order to align the cuspids of quadrant 1 properly, the lingual bar initiates its action only after a few millimetres of expansion. This type of modification can also be made to any fixed expansion appliance.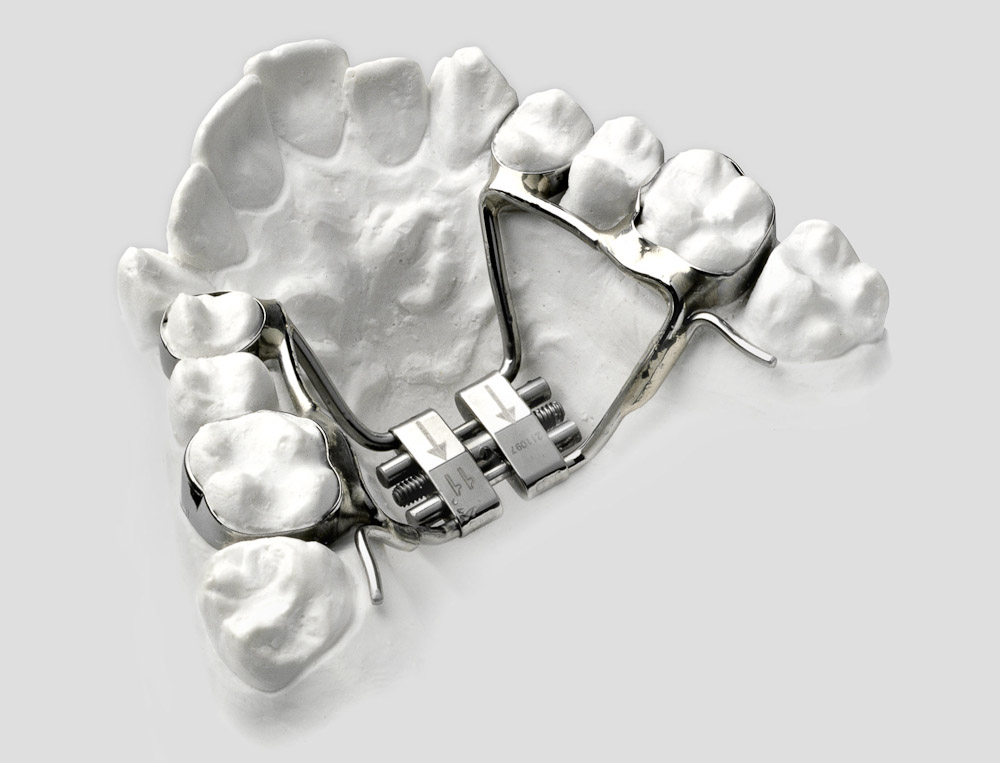 Material required for manufacturing
– Upper stone model
– Lower stone model
– Wax bite in c.o.

All rights reserved © Laboratoire Bellomo & Lambert 2019 | Web Design by Virus Media