The upper Schwarz is a slow expansion appliance without any occlusal pads, used to correct the maxillary transverse and to stimulate buccal tipping of the lower molars. The Schwarz also helps in creating space to align incisors and reduce crowding. Expansion is obtained by activating a screw at a rate of 0.025mm once a week. Clinical practitioners should closely monitor the relationship between maxillaries. Indeed, expansion of the upper lingual cuspids must not cause any buccal crossbite with the lower buccal cuspids but rather exert similar movement on them. The tipping movement of lower molars also has to be monitored. Wearing a lower Schwarz or adding acrylic extensions to the appliance ensures best treatment results.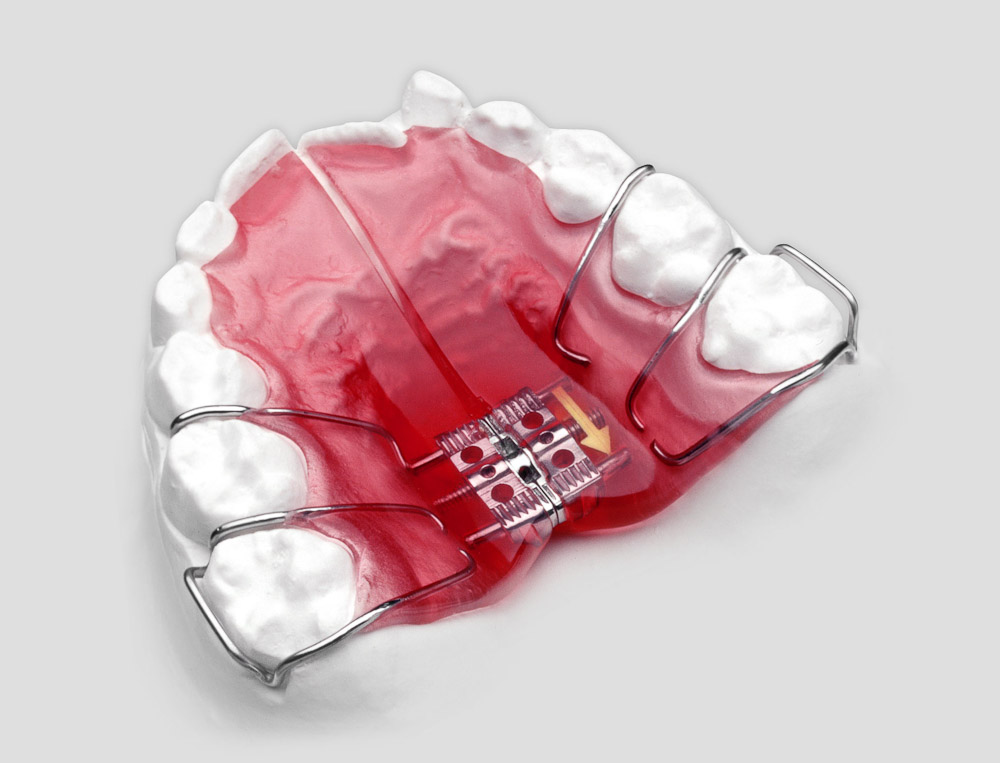 Material required for manufacturing
– Modèle de pierre supérieur
– Modèle de pierre supérieur
– Articulé de cire en o.c.


Available colors
Patients may choose the colour of their appliances. Regular acrylic is then replaced with coloured acrylic. One to three colours may also be chosen per appliance. These options actually encourage children to cooperate closely during orthodontic treatment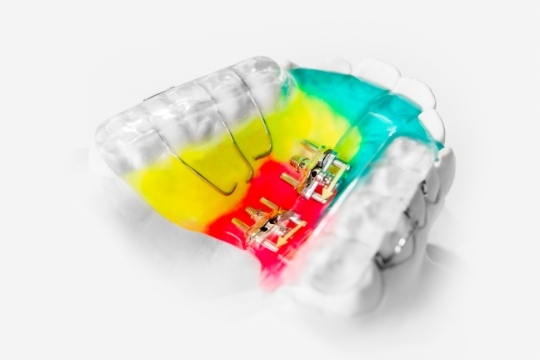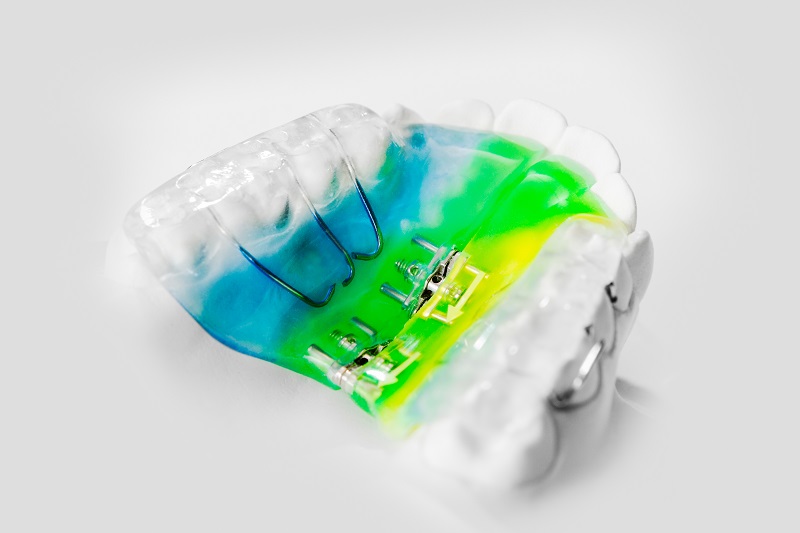 Would you like to receive the colors display?